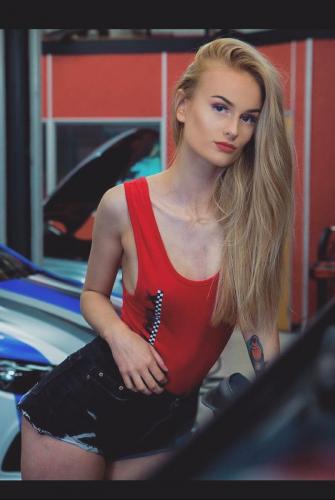 Semi Professional Model
SummerElson23
Wakefield, England
Hi there! My names Summer and welcome to my online portfolio!
Page Statistics
Physical Details
Height:

175cm / 5ft 9in

Dress Size:

8 UK / 36 EU / 6 US / 10 AU

Weight:

126lbs (57kg) (9st)

Bust/Chest:

32 inch (81cm)

Waist:

27 inch (68cm)

Cup Size:

D

Hips:

33 inch (83cm)

Eye Colour:

Blue

Hair Colour:

Auburn/Red

Skin Colour:

White

Hair Length:

Long

Shoe Size:

6.0 UK / 39.5 Euro / 7.5 US

Tattoos:

Discreet

Piercings:

Ears
About Me
Name; Summer Elson
Age; 20
Hair colour; Red/Blonde
Eye colour; Blue
Tattoo's; 1 on my forearm and 1 on the side of my chest
Piercings; Just in the ears
Modelling experience; over 1 years experience plus promo work at car shows.

Experience
I have over 1 years modelling experience ranging from working in studios to outdoors, I have done photoshoots for clothing companies, promo work for car companies, I really enjoy working at car events wearing merchandise and I've promoted through social media such as Instagram.
Comments