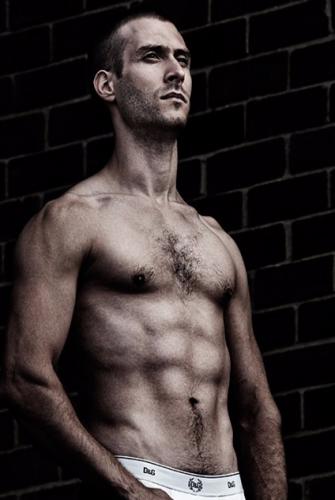 Professional Model
Risen
Wallasey, England
Being a rock climber I'm slim but toned and muscular and all my strength and definition has been honed naturally as opposed to going to the gym.
Page Statistics
Physical Details
Height:

182cm / 6ft

Dress Size:

N/A

Weight:

150lbs (68kg)

Bust/Chest:

38 inch (96cm)

Waist:

29 inch (73cm)

Cup Size:

N/A

Hips:

32 inch (81cm)

Eye Colour:

Hazel

Hair Colour:

Brown (Light)

Skin Colour:

White

Hair Length:

Short

Shoe Size:

10.0 UK / 44.5 Euro / 11.5 US

Tattoos:

None

Piercings:
About Me
I'm a fun loving rock climber that has recently added modelling to my repertoire.
I may be new to modelling but the comments I've been receiving from the photographers I've worked with so far have been of an experienced and professional standard.

I have a passion for art nude whether solo or duo but find a well lit, b&w art nude duo can tell a fantastic story if all parties involved use their combined creativity to their full potential.
Having the physique I have, I'm taking many bookings for art nude and topless/torso or sport shots. I'm fine with this but I don't want to get type-cast so I'm also looking for fashion, portrait, scenery, etc...
Experience
Fashion
Portrait
Duo
Scenery
Physique/Torso
Strength poses
Art nude
Comments