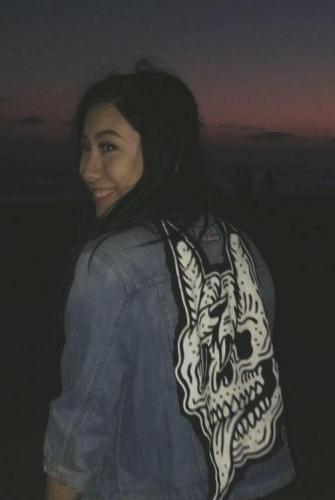 Amateur Model
Vahna
Oceanside, Californa
Hello, I'm a mixed Taiwanese American girl with a love for video games, anime, and manga!
Page Statistics
Physical Details
Height:

154cm / 5ft 1in

Dress Size:

12 UK / 40 EU / 10 US / 14 AU

Weight:

140lbs (63kg)

Bust/Chest:

36 inch (91cm)

Waist:

33 inch (83cm)

Cup Size:

B

Hips:

37 inch (93cm)

Eye Colour:

Brown

Hair Colour:

Black

Skin Colour:

Tanned

Hair Length:

Shoulder Length

Shoe Size:

5.0 UK / 38.0 Euro / 6.5 US

Tattoos:

Large

Piercings:

Ears, Face
About Me
I'm a motivated and fast learner who's looking to get started with modeling and cosplaying. I'm what they call an "alternative girl." I have piercings, tattoos, and sometimes I dye my hair in weird colors. I absolutely love gaming, anime, cartoons, or shows such as Supernatural, Doctor Who, Stranger Things, ect. so I'm very passionate about any cosplay opportunities, not that I'm not any less excited for any other opportunities. I love nude and lingerie modeling, and would also really enjoy getting into things of that sort.
Experience
Other Skills
Acting, Ballet, Dancing
Comments