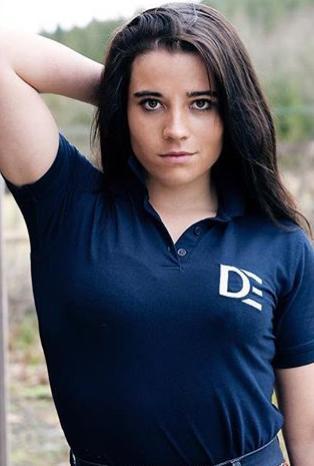 Semi Professional Model
Mollee
Worcester , England
Mollee 21 years old from Worcester
Page Statistics
Physical Details
Height:

165cm / 5ft 5in

Dress Size:

8 UK / 36 EU / 6 US / 10 AU

Weight:

126lbs (57kg) (9st)

Bust/Chest:

34 inch (88cm)

Waist:

27 inch (68cm)

Cup Size:

B

Hips:

32 inch (81cm)

Eye Colour:

Brown

Hair Colour:

Brown (Dark)

Skin Colour:

Tanned

Hair Length:

Long

Shoe Size:

6.0 UK / 39.5 Euro / 7.5 US

Tattoos:

None

Piercings:
About Me
I'm very open minded, love new challenges , and had never taken my clothes off in front of a camera before meeting Johnny. Yes, I've had experience of shoots up to now, but nothing quite like this, and I LOVE it! So, now I've decided that this is my passion and my career. I still have other work to pay the bills, so to speak. but as soon as I have the money coming in from this work I'll be saying bye bye to what I do currently. To be honest, I love money (find a girl who doesn't) and I'm out to make and enjoy as much cash as I can. I'm quite clever with money and there are other potential income streams within this industry which I am now exploring so that I can maximise my income and build a secure and productive future for myself. Next step is to replace my car (I don't have one right now). So, here's the deal on offer. I'll make you some fabulous images for your own personal use, or to earn income from yourself and I get to expand my own portfolio. Be creative, funny, erotic, sensual or even kind of crazily off the scale with your ideas (providing you can produce some spectacular quality images for me) and you will benefit as well. I'm a worker, a grafter, and very switched on and articulate. I can get to grips with ideas very quickly and enable and empower you to push your own creative boundaries with me provided you have a clear direction of production to outcome. That's it from me, apart from saying thank you for taking the time to read my profile and considering me for your next project. Now let's make it happen, and WORK!
Experience
15 shoots a month ranging from clothed to nude. Signed to an Amsterdam agency.
Comments