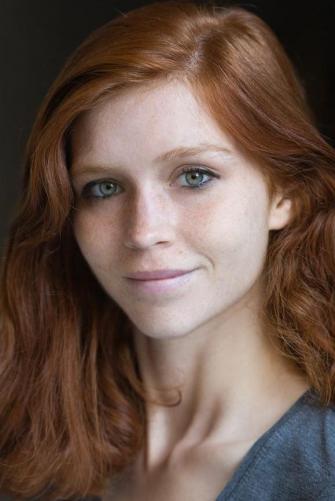 Amateur Model
Savannah Chiswell
Bath, England
To Whom It May Concern My name is Savannah Chiswell, also known as Sav or MamaBear, I am a cosplayer!
Page Statistics
Physical Details
Height:

167cm / 5ft 6in

Dress Size:

8 UK / 36 EU / 6 US / 10 AU

Weight:

117lbs (53kg) (8.5st)

Bust/Chest:

26 inch (66cm)

Waist:

23 inch (58cm)

Cup Size:

AA

Hips:

26 inch (66cm)

Eye Colour:

Green

Hair Colour:

Auburn/Red

Skin Colour:

White

Hair Length:

Shoulder Length

Shoe Size:

6.0 UK / 39.5 Euro / 7.5 US

Tattoos:

None

Piercings:
About Me
My name is Savannah Chiswell! I am a cosplayer who makes her own costumes and attends conventions, I am looking for more work and to become a professional through modelling costumes made by others and myself to hone my craft. I am an acting student in my senior year of university, and am currently on a bachelors degree in the subject. I am a gymnast and I am trained to play eccentric characters while also performing stunts. I make my own costumes with multi-media, so a variety of sewing, pottery, wood-work etc. I am a twin, we are identical twins, both female with auburn hair and green eyes. We can work together, equally I do my own work. My passions are dancing, costume design, acting and I have been a cheerleader.
Experience
Previous experiences consist on professional photo-shoots of my costume of The Armored Titan from Attack on Titan which is a more grotesque character. These were taken in Manchester. To that of a more glamorous, photogenic character such as Jessie from Pokemon, I have also been in the Birmingham local newspaper for MCM Comic Con as I attended as Sally from Nightmare before Christmas. I have created my own Wanda from The Fairly Odd Parents costume as well as a costume of Squidward Tentacles from Spongebob Squarepants, so I have diverse range of characters I can play and fully adopt the role using my skills in acting and gymnastics to enhance my performance. I have experience with Acting for Camera so I understand the variety of shots needed to exemplify my work.
Other Skills
Acting, Gymnastics
Comments