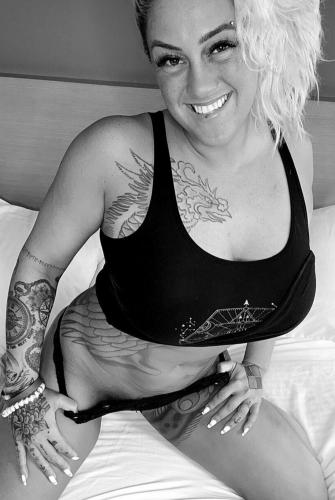 Semi Professional Model
Jessic Myres
, USA
Hello! I'm Jessic Myres!!
Page Statistics
Physical Details
Height:

170cm / 5ft 7in

Dress Size:

16 UK / 44 EU / 14 US / 18 AU

Weight:

165lbs (74kg)

Bust/Chest:

41 inch (104cm)

Waist:

31 inch (78cm)

Cup Size:

FF

Hips:

42 inch (106cm)

Eye Colour:

Brown

Hair Colour:

Auburn/Red

Skin Colour:

White

Hair Length:

Shoulder Length

Shoe Size:

7.5 UK / 41.5 Euro / 9.0 US

Tattoos:

Very Large

Piercings:

Ears
About Me
I am a professional chameleon. My style, look, approach, and dress are all quite fluid. My goal is to portray the exact artistic image you have in mind. I am punctual, personable, well-traveled/cultured, take direction as well as initiative (when appropriate), extremely adaptive, and work very well with others.
Experience
I have a background of 15+ years in dance, theatre, gymnastics, artistic modeling, cosmetology, fitness/nutrition, fashion, modern and classical art, photography, and vidiography, amongst others.
Other Skills
Acting, Ballet, Dancing, Gymnastics, Cheerleading
Comments