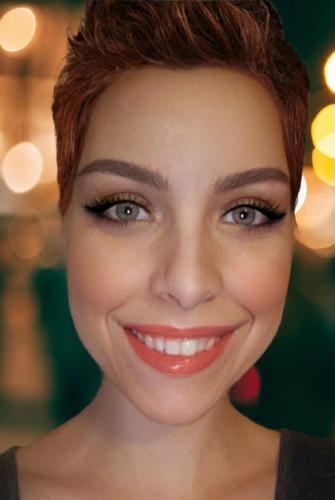 Professional Model
JadeVamp1986
Ann Arbor, Michigan
I'm a young woman with ambition, dedication and an abundance of talent. I've been modeling since 2006 and I love it!
Page Statistics
Physical Details
Height:

157cm / 5ft 2in

Dress Size:

4 UK / 32 EU / 2 US / 6 AU

Weight:

95lbs (43kg)

Bust/Chest:

34 inch (88cm)

Waist:

25 inch (63cm)

Cup Size:

B

Hips:

34 inch (88cm)

Eye Colour:

Hazel

Hair Colour:

Auburn/Red

Skin Colour:

White

Hair Length:

Very Long

Shoe Size:

5.5 UK / 38.5 Euro / 7.0 US

Tattoos:

None

Piercings:

Ears
About Me
I'd like the opportunity to further my modeling career. I don't want to be known for just one thing or one genre. So I want to become more versatile and be able to fit into many genres. I'm not a supermodel, but I'm not trying to be either. I just want to do something I love and make a living out of it. If I happen to make it big while I'm out there then great! All the better for me. I'll be living my dream!

I'm available for fashion, bikini, lingerie, nudes, artistic nudes, erotic nudes, pin up, fetishes, and goth. In other words I'm open and available for everything but porn. As long as it's classy and not trashy.

I am willing to travel as long as all travel expenses are paid for. Also please make sure to let me know if you want me to travel as far in advance as possible so I have the chance to get a passport when needed if I don't have one.

If interested please contact me by email and I will get back to you asap.

Thanks, Jade
Experience
I've been modeling for photographers, painters, sculptors and artists of all types since 2006.
Other Skills
Acting, Singing
Comments