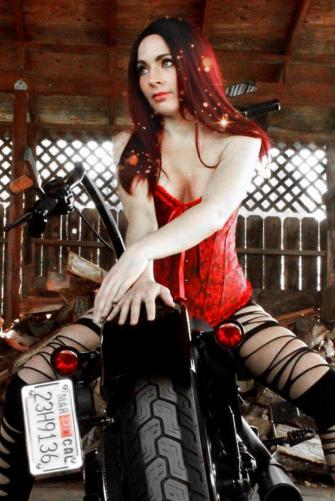 Semi Professional Model
April.Noel
Meadow Vista , Californa
Modeling at semiprofessional/amateur/hobby level. I figure model for local studios and do photo shoots for local photographers. I really enjoy doing this as an expression of my artistic interest.
Page Statistics
Physical Details
Height:

167cm / 5ft 6in

Dress Size:

4 UK / 32 EU / 2 US / 6 AU

Weight:

115lbs (52kg)

Bust/Chest:

32 inch (81cm)

Waist:

26 inch (66cm)

Cup Size:

DD

Hips:

32 inch (81cm)

Eye Colour:

Green

Hair Colour:

Brown (Dark)

Skin Colour:

Olive

Hair Length:

Long

Shoe Size:

7.5 UK / 41.5 Euro / 9.0 US

Tattoos:

None

Piercings:

Ears
About Me
I am an artistic and earthy Model. I work hard at everything I do. I have spent most of my life behind the canvas and lens and now I'm infront of them. I am very friendly, outgoing, and comfortable with people. I love hiking, obstacle course racing, ultra running, and being around family, friends, and animals. I'm very eager to do a lot more modeling. I am a real person, so don't expect anything less.
Experience
I do photoshoots with local photographers, and figure modeling at local art studios. I have a lot of experience behind the canvas and some experience in photography. I try to do poses that I believe an artist or photographer would find interesting.
Other Skills
Acting, Singing
Comments